Achievement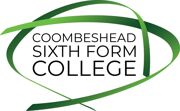 A Busy Summer for Shay
Year 12 student Shay Newcombe has been successful in securing a Fulbright scholarship to visit Yale for a week in the summer. Shay will spend a week at Yale University, an American private Ivy League research university in New Haven, Connecticut. Founded in 1701 the university is the third-oldest institution of higher education in the United States.
Yale will host the week where students from the UK will have the opportunity to visit other educational institutions and be prepared for the application process for US universities. In addition to this, Shay has also been offered a Sir Francis Chichester bursary to go on an Outward Bound course in the Lake District. This bursary was set up to support students who might not necessarily have the chance to undertake anything of this nature. The benefit to young people from undertaking these courses shows through increased self-confidence and the development of lifelong skills. The courses are hard work and require real commitment.
This 19-day adventure course in the Lake District is all about team building, leadership and building your CV and personal statement. Shay commented on the support he has received at the school, especially Post 16.
A self-motivated student, Shay also mentioned the numerous musical activities he is involved in, from the Soul Band, the BYCO and playing for the next school production 'The Little Shop of Horrors.' He also supported the weekly Monday evening GCSE study sessions with Year 11 students.
With his sights set on reading Mathematics at University in America, we wish Shay every success in all his ventures.
The US-UK Fulbright Awards Programme offers opportunities for students to study, lecture, or pursue research in any academic field.
For UK citizens, the US-UK Fulbright Commission offers a variety of grants and places on special programmes to the US. Scholars are selected through a rigorous application and interview process and receive a high level of support ranging from visa processing and health insurance to a comprehensive pre-departure orientation and re-entry session.
---
Moving On
Finale for Year 13 Dance group
The highly talented Year 13 Dance students performed the last pieces for their practical examination this week. Teacher Amy Stephens said, "They have been a joy to work with over the last two years and will be sorely missed."
Harriet Godfrey
has secured a place at Mount View Academy in London to take a Foundation Year in Musical Theatre before re – auditioning for a three-year degree. Her ambition is to perform in the West End.
Mia Wilson
will be going to the Millennium Performing Arts College to study a three year BA in Musical Theatre. The final year showcase with theatrical agents will a stepping stone to the West End. About moving on she said," I will miss the teachers here the most."
Lilia Hammond
studied Performing Arts and Dance at Coombeshead Sixth Form College. "It has been the best decision I have made." Lilia now has a place lined up at the Hammond School of Performing Arts in Chester to also study Musical Theatre.
Lauren Clegg
has taken A-Levels in Dance, Psychology and Business and is planning to go to Kinston University to study Dance, with the aim of joining a touring company ultimately. She acknowledged, "The Sixth Form has really brought my confidence out."
As this wonderful group of young women prepare to leave school, there are younger students coming up through also showing impressive achievement in the Performing Arts.