Welcome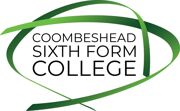 "Believe you can and you're halfway there"
Theodore Roosevelt
Coombeshead Sixth Form College has continued to flourish over the last few years.
We offer a range of academic and vocational courses, delivered by experienced subject specialists with a proven track record in delivering quality education for students from all local secondary schools. We can proudly claim to be a popular choice for Post 16 education within Newton Abbot and the surrounding area.
Academic and vocational excellence has always been at the heart of the Coombeshead Sixth Form College provision. This is evident both in the record number of students choosing to study here and the history of success. In recent years students have celebrated academic success with many of them going on to study at the country's top universities. Through the annual Careers and Higher Education Fair strong links have been forged with the top Higher Education institutions.
Students choosing to follow more vocational routes have experienced equal success in securing employment and further training within their chosen specialist fields, including professional cookery, construction, retail and customer service, ICT and land-based studies.
In addition to strong recruitment and retention levels, the last few years have seen a marked increase in the number of external students selecting to study with the Coombeshead Sixth Form. The Coombeshead Sixth Form College has a very simple and proven formula for ensuring success. It strives to provide one of the broadest ranges of academic and vocational offers for students within a supportive and nurturing pastoral environment that ensures students are treated as individuals. Students come first and flourish in such an environment.
Students are encouraged to have a positive attitude to learning – both inside and outside the classroom
Our students achieve the highest possible grades equipping them to take up places at Russell Group Universities to read a wide range of subjects.
Our aim is to develop the whole person and encourage students to enjoy the fantastic range of resources in the Arts and Sport.
We regularly enter students for the Ten Tors event in all distances and have a thriving Duke of Edinburgh group – with annual trips to Ugandan schools.