News
Year 13 History Enrichment
15th January 2021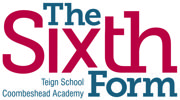 We were very lucky to have Ian Dawson, Tudor expert, University lecturer, teacher and textbook writer provide us with a zoom session on Henry VII and the security of his throne.
The lovely Year 13 historians had to make decisions on how best to advise Henry Tudor to enable the security of his throne. Ian Dawson enriched our knowledge of Henry and taught us new knowledge about how Henry used patronage in the South West to secure his throne. We also examined his mis-use of patronage. Charlotte, Eve, Nicole and Teya all provided superb high-level analytical answers and engaged fully with the discussion. Well done girls!
Ian Dawson was the writer of the Tudor textbook that Mrs Bailey used during her A Level studies so she was particularly excited to listen to his expertise.
We are all very grateful for Ian giving up his time to talk to us.
Some quotes from the students: Thank you so much Ian for the extremely interesting and educational discussion on The Tudors, I thoroughly enjoyed hearing your views and opinions on the topics regarding Henry VII and his security on the English throne. I will be able to apply this knowledge into my studies and progress with this detailed and informative information. Teya
Thank you very much for taking the time to teach us it was incredibly helpful and informative, stay safe! Nicole
'Thank you for a brilliant online session Ian! I am really thankful for the opportunity you have given us to learn and broaden our knowledge surrounding the Reign of Henry VII and his seizure to the throne. I feel this session has really allowed me to understand information about Henry VII that I didn't know before and therefore will help me within the future of my A level course.' Eve
Fun facts – Did you know……
In September 1507 he hunted every day.
His Chamber staff included a crossbow-maker and at least five falconers
Gifts to Henry in 1498 included 20 hawks, a dog and a greyhound and he bought at least 11 more birds of prey.
He presided over a 'boom in tennis court construction'